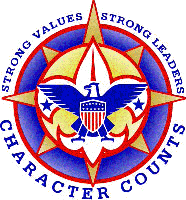 &nbsp &nbsp Yorkville Troop Scoutmaster News

"A Top Notch Troop of Adventure & Learning"
Chartered by the Yorkville American Legion Post 489
---
Upcoming Events
---
Monday 12/7/15: Troop Meeting 6:30 : Flag Retirement Ceremony- Team Building - Wyvern Patrol Skit
Wednesday 12/9/15: Patrol Leaders Council Meeting 7:00
Monday 2/1/16: Troop Meeting 6:30
Saturday 2/6/16 thru Sunday 2/7/16 - Ski Trip Chestnut Mountain
Monday 2/8/16: Troop Meeting 6:30 : Board of Review #1. Bring your Scout Books! Work on Merit Badges and Rank Advancement.
Wednesday 2/10/16: Patrol Leaders Council Meeting 7:00
Monday 2/15/16: Troop Meeting 6:30 : Board of Review #2. Bring your Scout Books! Last chance to finish up Merit Badges and Rank Advancement befor the Court of Honor!
Tuesday 2/16/16 - Adult Leaders Meeting 7:00
Monday 2/22/16: Court of Honor 7:00 : Families invited to see our Scouts receive awards earned in the last three months. Snacks following the cermony.
Monday 2/29/16: Troop Meeting 6:30
Mark your calendar! The location and dates for Summer Camp 2016 have been finalized.  We will be returning to Camp Chief Little Turtle with the same sites; Shawnee A & B.  The dates will be July 9/16, 2016.
If you have questions or comments, please contact Scoutmaster Jeff Jerabek email at: jeffjtroop40@aol.com
---
You are visitor number
to this web page since 11/8/2008.
This page was updated 12/6/2015 by KIG
Advance to the Troop 40 Event Calendar
Return to the Yorkville BSA Troop 40 Home Page