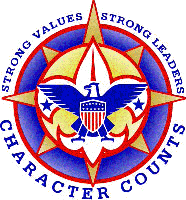 &nbsp &nbsp Yorkville Troop Scoutmaster News

"A Top Notch Troop of Adventure & Learning"
Chartered by the Yorkville American Legion Post 489
---
Upcoming Events
Monday 6/8/15 - Court of Honor 7:00. Families are invited to see our boys receive awards earned over the past four months.

Permission slips for the Harley Davidson Museum Day Trip are Due.

http://www.yorkvilletroop40.org/forms/06202015_HD_Museum_Perm.pdf
Monday 6/15/15 - Patrol box work night. Need Scouts and Adults to help finish up our new Patrol Boxes. We need some cordless drills to install hardware.
Saturday 6/20/15 - Harley Davidson Museum day trip - Drop off at the Chapel at 6:45AM – Return at about 4:00PM
Friday 7/3/15 - 6:00PM - Meet at the Chapel to set up Dining Fly for concession sales.
Saturday 7/4/15 - July 4th Parade - Meet at our Troop Trailer on Tower Lane. We will need some Adults to work the concession stand at the Chapel during the Parade and some boys to work after the parade. We need to have the concession stand down before the Chapel program at 1:00PM.
Monday 7/6/15 - Summer Camp Meeting 7:00. If you are attending Summer Camp, you MUST attend this meeting with a parent. If you cannot attend, please contact Mr. Golinski.
Saturday 7/11/15 thru Saturday 7/18/15 - Summer Camp
Saturday 7/25/15 - Mammoth Cave Trip Meeting 3:00PM. Final Trip Planning.
Saturday 8/1/15 thru Wednesday 8/5/15 - Mammoth Cave Trip
Tuesday 8/18/15 - Adult Leader's Meeting 7:00
Monday 8/24/15 - Troop Meeting 6:30 – Start BBQ Ticket Sales – Campout Planning
Friday 8/28/15 thru Sunday 8/30/15 - Fishing campout Bloomington IL
Monday 8/31/15 - Troop Meeting 6:30

If you have questions or comments, please contact Scoutmaster Jeff Jerabek email at: jeffjtroop40@aol.com
---
You are visitor number
to this web page since 11/8/2008.
This page was updated 6/2/2015 by KIG
Advance to the Troop 40 Event Calendar
Return to the Yorkville BSA Troop 40 Home Page